Get Ting: The Real Taste of Jamaica
I created and launched a GET TING multi-media campaign in an effort to re-introduce the brand to both NYC & national media. As a result, we got a wider penetration of the brand in restaurants, bars, retailers and helped increase sales throughout the city. We will launch the TING four pack this summer in NYC!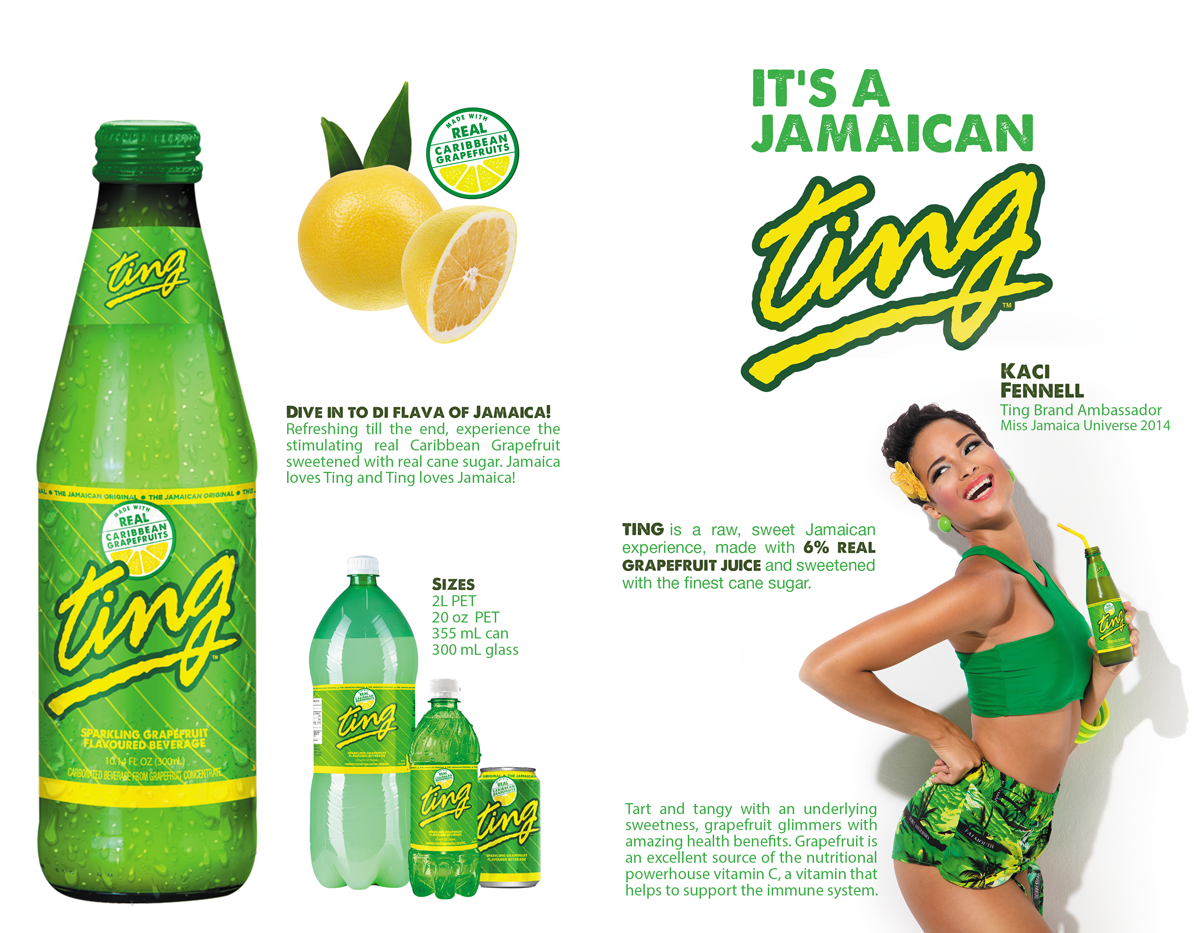 It's A Jamaican Ting
I was commissioned to design and execute the PR and brand media campaign initiative that would launch PepsiCo's Ting as a most refreshing taste of Jamaica in New York and the United States.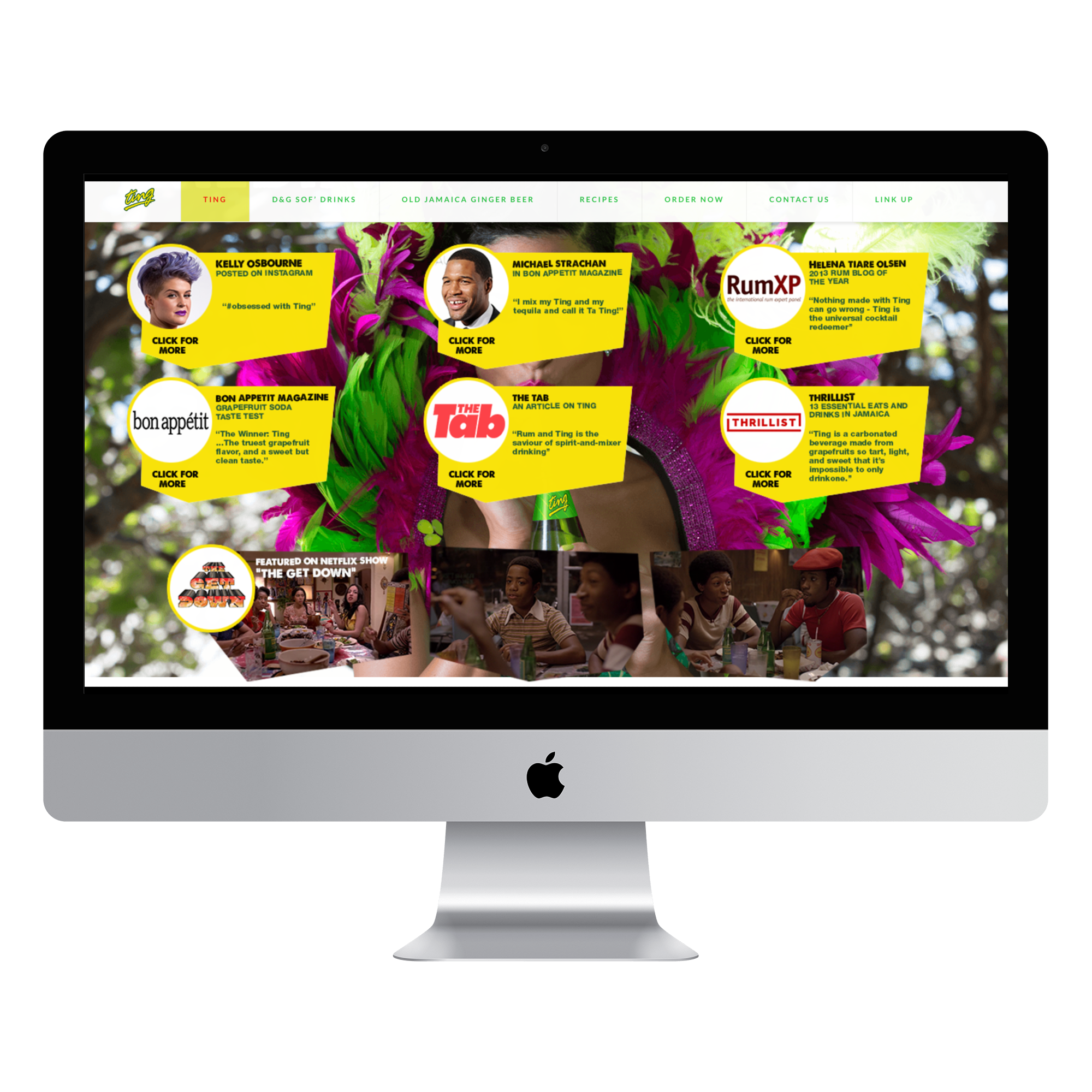 Raised in Jamaica, I wanted to let the taste of the drink be the star. Bon Appétit asked to include the brand in a blind taste test. Additionally, the Get Down (Netflix) and Mr. Robot (USA Network) wanted to feature the drink on their series.
The Get Ting Instagram campaign really helped to increase sales and distribution across the NY Tri-State.
After a blind tasting, Ting was voted the #1 grapefruit mixer/refresher by Bon Appetite Magazine.
A mixology collaborative with Diplomatico Rums & Alacran Tequila allowed TING to captivate New York restaurants, events, and media with the hottest summer cocktail, the "Sir Bolt" during the Olympics celebrations and launched "the Fashionista, A Ting Tonic" during NYFW.
Created with Pink TING, Miss Lily's newest cocktail, Lily's Frozen Ting, is the newest burst of Jamaican sunshine in NYC.